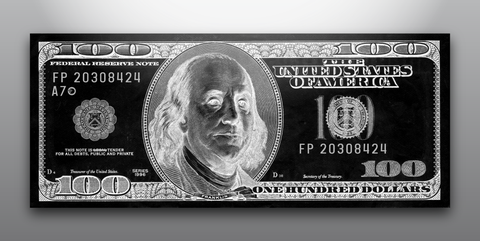 Is art even the point of Art Basel Miami, Miami Art Week and the many other auxiliary fairs that take place starting later this week? It's a legitimate question when one looks at the line up of parties this year—some of which are only tangentially related to North America's most prestigious art fair. In fact, one could envision a jaunt down to the Magic City where there might not even be the temptation to walk the halls of the Miami Beach Convention Center because the calendar is so packed with bacchanals. Here, Siweb highlights five of our top picks, from partying with the globe's top food and wine talent on a private yacht to celebrating the world's most famous counterfeit artist and his foray into fine art.
1
Jorge M. Perez's Book Party
Jorge M. Perez, mega collector and real-estate developer, is practically the ambassador for the Miami art scene with . On December 4th, there will be a VIP Preview of Perez's new book, An Island in the Light, at Park Grove, the recently completed residential development by . Perez's coffee table book features 35 of the most influential Cuban literary masters who analyze and reinterpret 35 of the most important art pieces produced by Cuban and Cuban diaspora artists. The reception will be a salon of sorts with an exclusive series of talks between authors, poets, and artists.
2
Arthur J. Williams Jr. at The Setai Hotel
While counterfeiting and art may seem to make strange bedfellows, was incarcerated for printing what some estimate to have been as much as $10 million in fabricated dollars. Now he's a professional artist and the subject of the book The Art of Making Money. His works will be display at the . On December 5, there will be a VIP reception at the Setai sponsored by Padre Azul Tequil that includes, among other things, a Q&A with Williams, who is donating a portion of his sales from his Miami Art Week exhibit to (ASAS), the local chapter of a national non-profit organization founded by Arnold Schwarzenegger to help low-income children in schools across the U.S. Tickets .
Eva Longoria Bastón will co-host the third annual on Thursday, December 6 at Eden Roc Miami Beach. Proceeds from the gala will support Eva Longoria Foundation and Global Gift Foundation's shared mission of creating a positive impact in women, children and families that live in a situation of need. The Eva Longoria Foundation aims to also help Latinas build better futures for themselves and their families through education and entrepreneurship. The evening will be presented by actor Cristián de la Fuente and include a five-course dinner and live auction. Tickets .
An invite only part on a super-yacht with some of the world's top culinary and mixology talent is how the Four Seasons Hotels and Resorts is making its splash later this week with their third , unique events that take place off property. (Look out for their first one in Asia—Hong Kong—in early 2019). On December 7, guests will come aboard the Kismet, a 312-foot yacht, and be wined and dined by the likes of Daniel Boulud, among many others. There is some art—from December 4 to 8th, as part of the Four Seasons Pop Down, the public can view the debut of artist Patrick Shearn's piece called "Glass Horizon, the first one of the series to appear on the East Coast at Miami's Island Gardens Marina.
Now in its 17th year, the Sagamore Brunch, held at , on Saturday, December 8th is a private, invitation-only event that is the coda party for the elite of the international art world. This year there will be performances by The Chophouse Band led by Jason Newsted, the former bassist of Metallica. On the visual front, PIMAX, an urban artist known for denouncing the vices of modern society through his art, will showcase a mural wall where he reproduces works by Van Gogh, Picasso and Warhol.