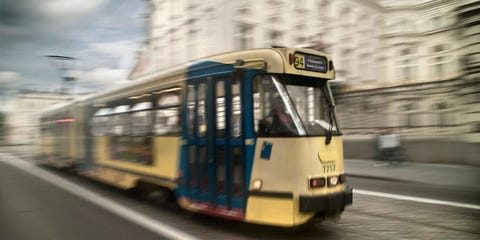 Juan Angel de Corral
Getty Images
In Amsertdam they bike, in San Francisco they trolley, and in New York it's the subway. But despite their pedestrian-friendly ways, major cities like these still have their fair share of cars.
That could all be changing though. Vehicle bans in downtown areas have become increasingly popular across European cities, as reports, and these six are leading the pack toward a car-free future.
In an effort to reduce greenhouse gas emissions, Norway recently announce a new car-free goal. If all goes according to plan, all private cars will be banned from the city's downtown area by 2019, with more extensive ban-goals set for the year 2030, according to the .
In 2011, a smog-struck Milan from its streets for 10 hours on a typically traffic-heavy Sunday. But that was just one day. Ongoing efforts to minimize driving includes offering public transit vouchers to commuters living in the city's center who opt to .
In June of 2015, Dublin announced a throughout the city center. The hope is to reduce traffic problems and free up space for a new tram line slated to open in 2017.
On September 27th, Paris hosted its second car-free day after its first in 2014 saw a heavy drop in congestion and pollution, City Lab notes. Now, the City of Light not only plans to implement more carless days, but to set up along the River Seine.
In early 2015, Madrid expanded its car-free zone to stretch more than a square mile, according to . This came after a number of streets already banned all car traffic, the first step in the plan to make the the city center completely pedestrian-friendly within the next five years.
To many residents' chagrin, Brussels – – revealed plans in 2014 to turn a four-lane road into a pedestrian walkway. Though the goal is to eliminate traffic in the heart of the city, many fear it will only create heavy jams in other parts of Brussels.
Despite complaints and worries, one thing is clear: the future of Europe looks bright for pedestrians everywhere.