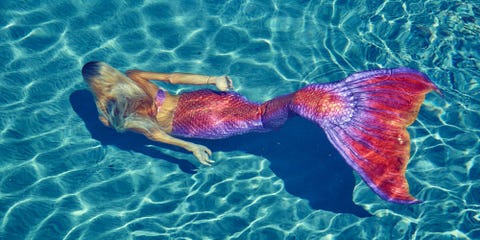 The next time you travel, don't simply accept turn-down service and a free pen and paper. These days, hotels are pulling out all the stops to get you to stay with them, and no request is too weird. Check out a few of the most out-there amenities in the world, from custom fireplaces to a personal psychic for your pet.
The is located in an historic artists' village in Mexico, so the perks match up with the area's history. Each room includes an easel, paints, and brushes, so you can use your creative inspiration and take home what you paint. And if you're traveling with kids, they'll also provide a pint-sized art kit.
In case there's a light chill or drizzle in Hong Kong, the hotel there has you covered in style. Each guest in a room will receive a Burberry trench coat to wear throughout their stay, and can even arrange for a stylist to come to the room for instructions on how to wear the coats best. And if it's too warm for a trench, you can still spritz the brand's My Burberry fragrance, available in your room.
Forget the minibar. At the hotel, every room has a drink cart ready to go for when you arrive from a long, exhausting trip. Sometimes you just need a drink, and each cart has a few pre-mixed cocktails as well as some spirits and mixers for you to create your own drink.
Ever wish you could live your life like a Disney movie? If you stay at the hotel, you can hang out with your own personal Ariel. Actually, her name is Amaryllis, but she is a full-time mermaid hired to hang out with you and your family while you're on vacation. You can reserve Amaryllis to swim in the pool, take you snorkeling around the island, and surprise you when you check into a villa.
The in Portland, Oregon, goes way beyond just allowing pets to stay. If you bring your dog or cat with you on vacation, they'll be just as pampered as you are. The room will come equipped with a pet welcome kit with a toy and treats, and even a room-service menu. But the best part is the hotel can hook you up with over-indulgent treatments for your pet, like psychics, acupuncturists, and healers. Fido will return home spiritually healed, and who knows? Maybe he won't bite the mailman anymore.
Feeling lonely on a business trip? This hotel will give you a pet for the duration of your stay. It might not be a puppy, but the in Manhattan offers a fin-covered friend along with your room key. For over 15 years, the hotel has provided goldfish to any guest who requests them, at no additional charge.
When you're traveling in an unknown place, you might want to revert back to your little-kid instincts. Luckily, if you're in Singapore, the hotel will make you as comfy as possible. Not only will they provide an adorable teddy bear and rubber duck, but also they'll let you choose from 15 pillows on a custom 'menu." If that won't protect you from having bad dreams, what will?